One common stop on my Weird Chicago tours is a famous salt stain on an underpass that is said to resemble the Virgin Mary. I don't see what they're looking at myself - though, if I squint, I sometimes think it looks like Princess Leia - but THIS is spooky business.
On the south side of North Avenue between Western and Damen, I found this:
A puddle shaped liked a profile of Butt Head (of Beavis and Butt-Head fame)!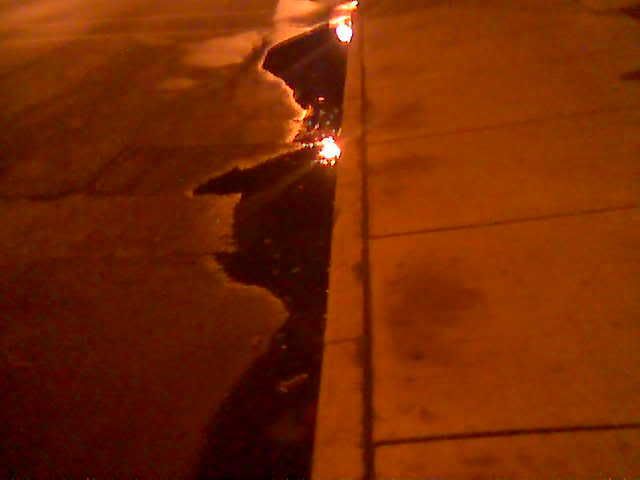 Repent, ye buttmunches! huh huh. huh huh.